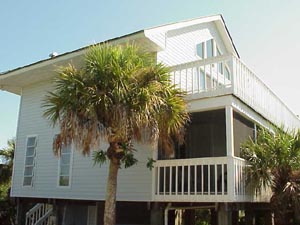 Winterhaven Photos
NORTH CAPTIVA, PRIVATE ISLAND BEACH HOUSE
We are on North Captiva, a barrier island just west of Fort Myers, Florida. We're bound by the Gulf of Mexico on one side and Pine Island Sound on the other. 500 acres of state wildlife preserve ... offering world renown shelling, subtropical foliage and trees, a look at over 100 species of migrating nesting birds as well as endangered marine life. Dolphins and manatee play off our shores on this private island. We have neither public boat docks or public facilities. There are no bridges to connect us to the mainland. One of the beautiful features of this island is that no motor vehicles are allowed. Transportation on the island is an electric golf cart. ; Of course, you can always use the oldest form of transportation - foot power. We have 4 miles of the most beautiful, serene beaches to be found anywhere on this earth. North Captiva is a vanishing breed, one of the last true out islands in the United States.
Just seconds from the beach, our fully-furnished home offers unique inverted style living. The first floor, set on top of 10 foot pilings has 2/3 bedrooms, 2 screened-in porches and 2 baths. On the second floor you will find a spacious living and dining area with cathedral ceiling. An entire wall made up of sliding glass doors and windows facing the Gulf not only gives you a spectacular view of the water but also allows access to an expansive sun deck and spectacular sunsets....For more information contact Allen Krupar allenjkr@wowway.com or click here for rental details.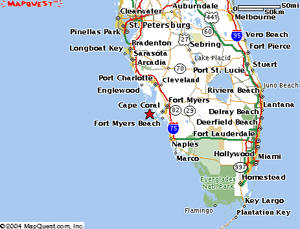 Getting to North Captiva is easy. Fly into Fort Myers ... take a cab or rent a car to Pineland Marina on Pine Island. Before you leave home call the management company. Tell them what time your plane arrives and they will tell you where to stop for provisions on the way to the water taxi. At the dock you will be greeted by a representative of the management company who will transport your luggage and provisions to the house. Don't forget to stock up on food and necessities. Our home has a fully equipped kitchen. But it's best to bring your own provisions ... cook at home ... life is casual. There are 3 restaurants on the island that offer casual dining for breakfast, lunch and dinner and a general store for necessities. For your convenience, prior to your arrival, you may have our house stocked with your provisions for a nominal fee.